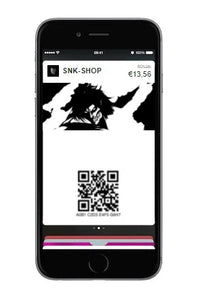 Can't decide on a gift?
Maybe the best gift would be to offer this choice!
Discover our e-card to be printed or offered by email in the minute following your purchase!
Select the amount of your choice.
*This gift card is only valid for purchases on our website: " snk-shop.fr ". It has no expiration date. Finally, please note that this gift card is not redeemable for cash, not refundable, not exchangeable (except if required by law) and that its resale is prohibited.